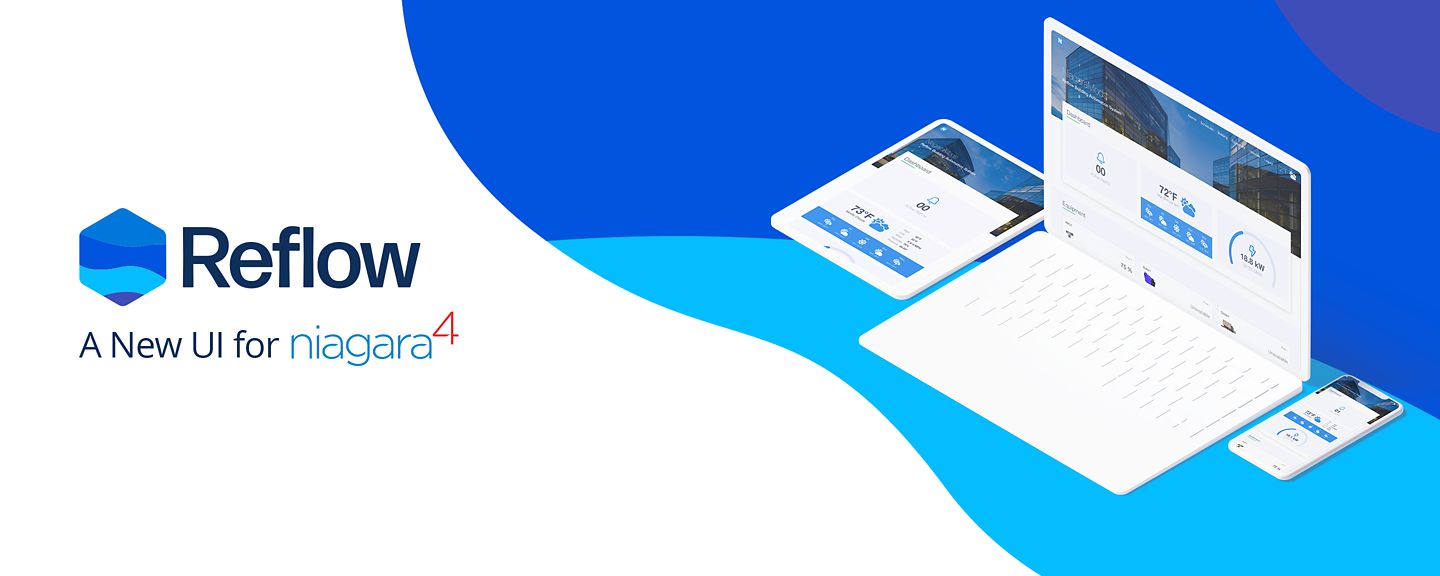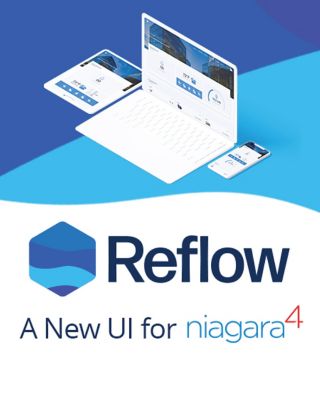 Introducing Reflow for VYKON
Reflow offers modern graphics and beautiful dashboards in less time with a responsive out-of-the-box user interface for Niagara 4.
VYKON is excited to announce that we have partnered with NiagaraMods to bring Reflow to the entire VYKON channel in some new and exciting ways! The VYKON team worked closely with NiagaraModules to bring the Reflow offering to our partners. VYKON Integrators now have a streamlined, intuitive utility to create next-level user experiences for their clients, while saving time and offering the most competitive Niagara-based solutions on the market. Innovation and ingenuity are what the Vykon channel is all about, and we anticipate great results from putting this outstanding toolset into the hands of the best in the business!
Reflow Features
Pick impactful graphics out-of-the-box to build your desired experience for specific use cases, user roles or building and/or space types. A Reflow design provides a consistent experience whether you are using a mobile device or PC.
A Niagara alarm console designed with Reflow shows and hides specific alarm classes and priorities as needed. End users have the same experience whether they are viewing on their desktop PC or a mobile device.
Reflow automatically pulls in historical trends from a Niagara station and allows you to group and feature them in a way that makes sense to the end user. The Chart Builder in Reflow allows end users to plot multiple data points on five different chart types. Users can export chart images and CSV data files.
Start-up is quick and easy when you can leverage preloaded point lists and page layouts from Niagara using Reflow's tools. From an imported Niagara CSV file, Reflow automatically matches point names on devices and links them to equipment graphics and floor plans.
Reflow supports the creation of intuitive dashboards for any screen size with options to create light and dark pages. Choose from more than ten types of unique dashboard cards to display important data at-a-glance.
Reflow's fully featured graphics editor enables users to easily draw zones and arrows; insert images, labels, and text boxes; and set colors based on Niagara points. Users have full control over each element including visibility, z-order, and mobile behavior. Built in actions enable UI designers to perform tasks with high efficiency.
Quickly search for relevant schedules. Allow customers to access all their station schedules in one place and make changes with the familiar Niagara schedule editor. Reflow automatically pulls in all schedules on your station, allowing you to show or hide schedules to any specific end-user role as appropriate.
Reflow uses AerisWeather for weather data including current conditions, forecasts, and live precipitation maps. For this feature to work, the station must have internet connectivity and be able to connect with the weather data provider host.
Additional Resources
Find additional information on the Reflow Documentation site